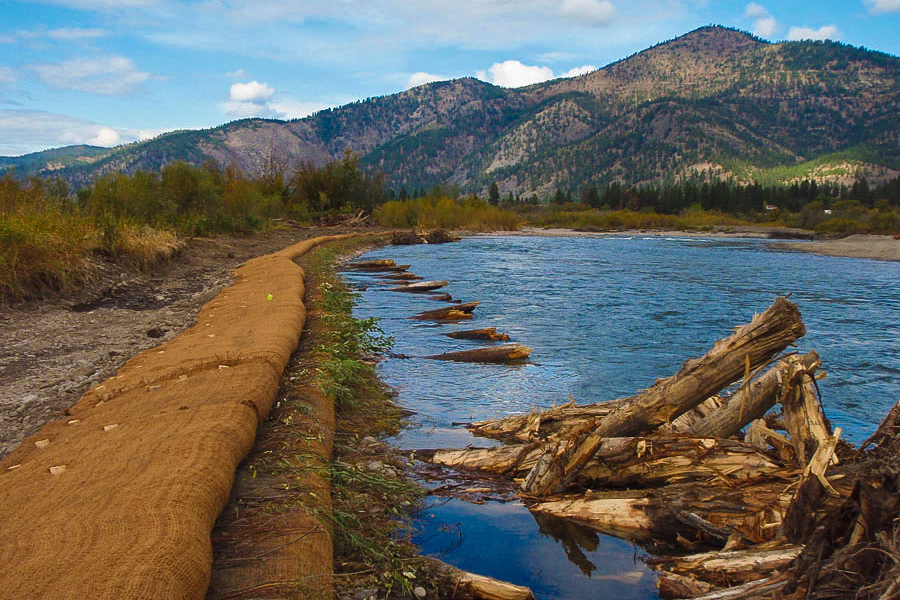 Project Summary
Geum Environmental Consulting, Inc. is part of the Restoration Team (including River Design Group and Westwater Consultants) that developed a river and floodplain restoration plan, working closely with the Department of Justice, Natural Resource Damage Program, for the Clark Fork River near the former Milltown Dam site east of Missoula, Montana. The primary elements of restoration planning and design completed by Geum included:
Developing desired future vegetation conditions (cover types) for the floodplain
Linking vegetation cover types to geomorphic surfaces and grading criteria
Developing a range of revegetation strategies and treatments aimed at achieving the desired future condition
Developing streambank bioengineering treatments
Supporting development of plan sets and bid packages
Geum coordinated plant material propagation for the project and planned and oversaw revegetation implementation. Geum continues to plan and coordinate weed control activities and coordinates revegetation effectiveness monitoring.