Tom Parker, Principal Ecologist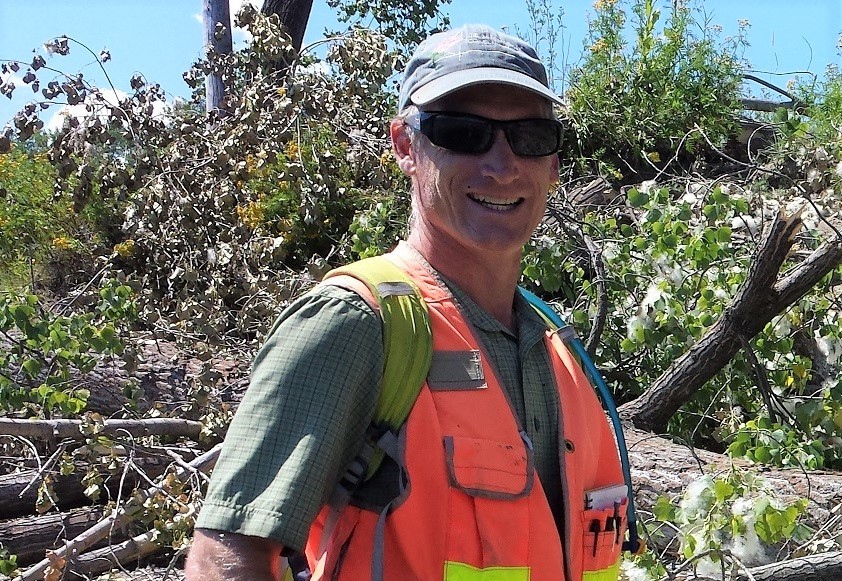 Tom is an Ecologist focusing on floodplains and riparian areas, and typically works as part of interdisciplinary design teams doing river restoration and floodplain remediation. Building on experience gained from the Jocko River, Milltown Dam, Kootenai River, Upper Clark Fork, and other restoration projects, he helps guide project teams through ecological principals to develop design criteria that mesh with engineering work flows.
Sarah Flynn, Senior Biologist/Botanist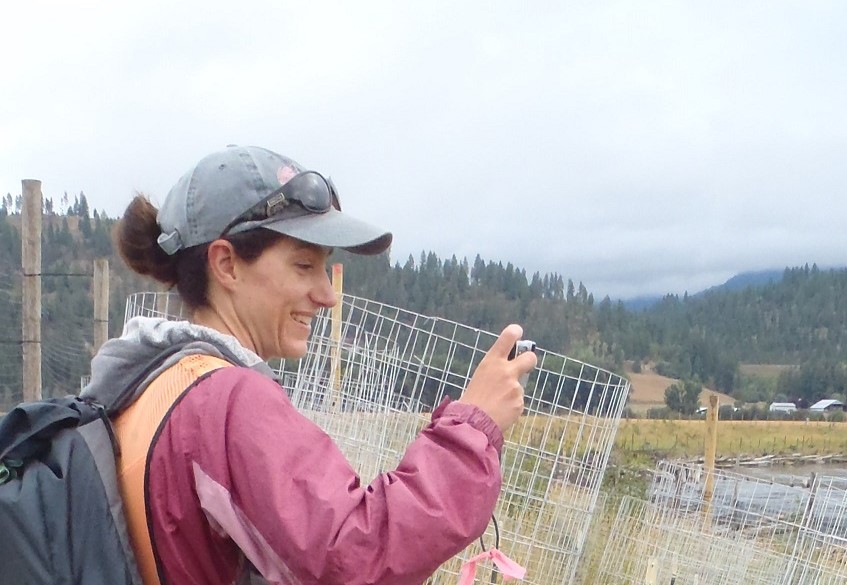 Sarah specializes in vegetation, wetland, and riparian assessments and monitoring. She has conducted watershed-scale and project-specific functional assessments as well as vegetation community cover type mapping. She develops revegetation plans that include treatments to address site-specific needs and challenges to restore ecological function. Sarah also conducts wetland delineations to support project planning and permitting. Sarah has conducted large-scale suitability analyses to support restoration and conservation planning and design using GIS tools. She currently manages several ecological restoration and wetland mitigation projects. Sarah grew up in Montana. She enjoys spending time with her husband and two children traveling throughout the state for sporting events and squeezing in a trail run whenever she can.
Jesse Wallace, Senior GIS Analyst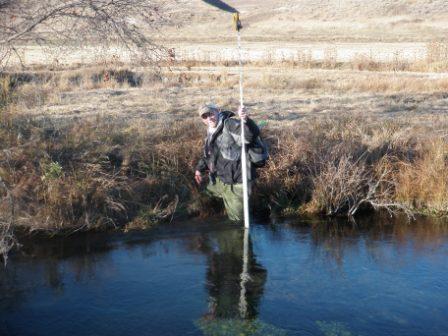 Jesse specializes in ecological applications of spatial data analysis and communicating project objectives and results through high-quality cartographic products. He develops habitat restoration suitability and feasibility analyses, channel and floodplain conceptual designs, raster image classification and analysis, and GIS analyses to support various project stages. Jesse is proficient with all relevant ESRI GIS software and has experience working with additional spatial analysis software including Idrisi, ENVI, CAD and QGIS. Jesse also collects spatial data in the field to support planning, design, and monitoring. He also oversees implementation of revegetation-related restoration and maintenance activities.
Alyssa Gulley, Restoration Specialist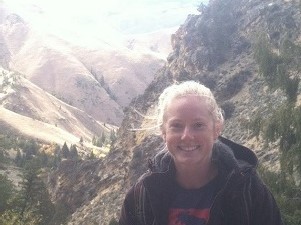 Alyssa's background is in civil engineering with an emphasis on restoration fueled by her desire to bridge the gap between a constructed and natural world. Alyssa's project experience includes project design, implementation oversight, and monitoring. She focuses on integrating AutoCAD and ArcGIS software tools to develop plan sets, aid in field data collection, document monitoring information, and conduct spatial analyses to support project development. Alyssa uses 3D rendering software to visualize future, restored conditions and aid in project outreach. When not in the office, Alyssa enjoys growing food and exploring remote parts of the state while hunting.
Amy Sacry, Senior Project Biologist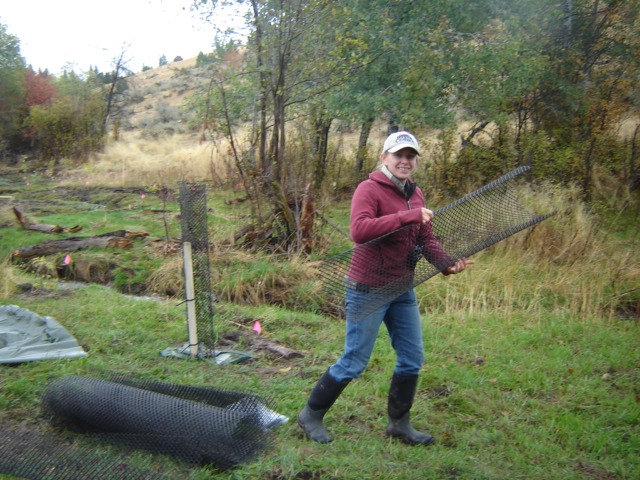 Amy's professional experience includes working in the fields of fisheries and restoration ecology in western Montana. She specializes in stream and floodplain restoration design and provides a leadership role on multi-disciplinary project teams. She has designed and implemented numerous floodplain, riparian and aquatic habitat restoration and streambank stabilization projects using a variety of techniques. Amy has developed and implemented floodplain restoration monitoring programs for large-scale floodplain restoration projects and developed monitoring plans for restoration and remediation projects. She is currently a member of the design team for several phases of restoration and remediation work in the Upper Clark Fork Watershed. Amy moved to Montana from the mid-west to attend graduate school at the University of Montana in 1999. She instantly fell in love with Montana's mountains and rivers and never looked back. When not working to restore Montana's aquatic resources, Amy enjoys spending time with her husband and two daughters, mountain biking, and snowboarding.
Marisa Sowles, Water Resource Specialist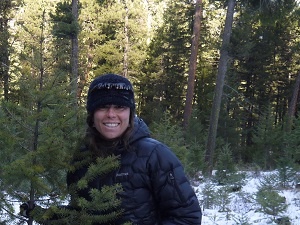 Marisa is interested in Low Impact Development (LID) Practices that integrate ecological processes into rural and urban environments to improve water quality and provide water storage. Marisa's project experience includes designing constructed treatment wetlands for water quality, floodplain restoration and data management. Marisa is also a supporting member of the design team for combined restoration and remediation efforts in the Upper Clark Fork River watershed. Marisa has a range of GIS experience including ecologically based GIS assessments, spatial analyses to support project development, and developing high quality maps for plan sets, documents, and outreach materials. Marisa grew up in Maine. She enjoys triathlons, hiking, Nordic skiing, snowboarding and a good book.
Erin Belmont, Ecologist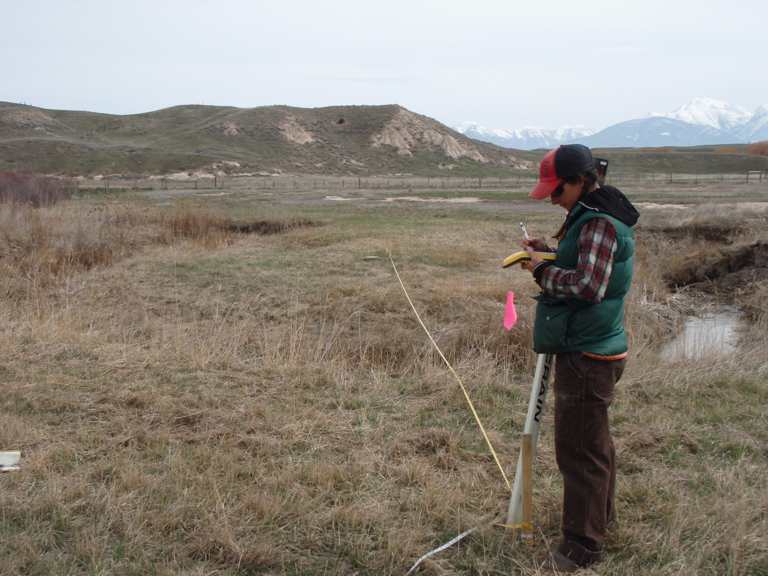 Erin specializes in revegetation planning, implementation, and monitoring. She has led revegetation crews, conducted botanical surveys, and developed restoration plans for riparian areas and wetlands. Erin conducts monitoring for large-scale restoration projects to support related adaptive management programs, and oversees construction of large scale restoration projects. When not at Geum, Erin can be found enjoying seasonal outdoor activities or practicing the art of fermentation at House of Ferments in Hamilton, Montana.